West Allis Commercial & Industrial Contractors
West Allis' Top Rated Commercial Roofing Company
Alois Roofing & Sheet Metal has over a century of combined experience in the commercial roofing industry. We know what it takes to service the flourishing commercial and industrial sector in West Allis without disrupting operations. At Alois Roofing, we pride ourselves on delivering high-quality workmanship and ensuring customer satisfaction. All our work is backed by full manufacturer warranties. Contact us today to discover why we are the most trusted commercial roofing company in West Allis.
Consider Alois Roofing & Sheet Metal's architectural sheet metal services to give your building's exterior a contemporary look and appeal to discerning clients with new gutters, overhangs, and soffits.
Commercial roofing materials available in southeast Wisconsin: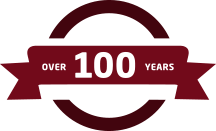 Over 100 years of Experience
Combined in Commerical Roofing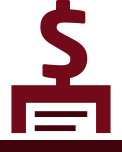 Low Price Bids
We Bid All Projects at Our Lowest Possible Price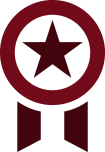 Quality Workmanship
No Subcontractors, Ever

Constant Communication
From A Single, Dedicated Point of Contact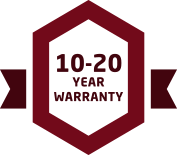 10-20 Years Warranty
On Most Installations & Materials
West Allis Commercial Roofing Services
Alois Roofing offers comprehensive commercial and industrial roofing services in West Allis. Our professional and seasoned crews are experienced in every step of the commercial roofing process, from installation to tear-down. We offer unmatched quality and value as compared to other contractors in the area. Contact us for more information and a free quote.
We pride ourselves on the care we take with each individual job. You can't do your job properly if we don't do ours. We make sure you can continue regular operations with minimal disturbances from our crew. Don't trust just anyone to repair or replace your business's roof. Trust Alois Roofing and Sheet Metal!
Alois provides roofing services for all businesses anywhere in Wisconsin, including but not limited to:
Expert Soffit Installation in West Allis from Alois Roofing
At Alois Roofing, we understand that a well-maintained home not only looks stunning but also ensures comfort and longevity. That's why we take pride in offering top-notch soffit installation services in West Allis to protect and enhance your home's exterior.
Soffits are a crucial component of your home's roofing system. They provide essential ventilation and protect your property from the elements, making them an integral part of maintaining a safe and energy-efficient home. Our experienced team at Alois Roofing specializes in seamless soffit installations that not only serve their functional purpose but also elevate your home's curb appeal.
When you choose Alois Roofing for your West Allis soffit installation, you're choosing quality, professionalism, and excellence.
Let us help you build your Wisconsin business. Contact our West Allis soffit installers today!