Commercial Roof Replacement Services in Southeast Wisconsin
Expert Roofing Replacement for Commercial & Industrial Buildings
From sub-zero winter weather to the heat and humidity of summer, Wisconsin weather can wreak havoc on most commercial roofing systems. Any damage not detected or repaired can quickly get out of hand, causing significant water damage to the roofing system or underlying structure. When it reaches this point and the damage is too widespread or severe, it may cost more to attempt to fix your roof than to just tear it off and install a new one.
Whether your roof is too damaged to be fixed cost-effectively or is just at the end of its life-cycle, you may need to consider a complete roofing replacement. These are typically not cheap, so many businesses will choose to hire the commercial roofing contractor just because they had the lowest quote to try and save a little money. This is never a good idea and will almost always do more harm than good. A proper commercial roofing replacement requires extensive knowledge and experience to be completed properly - something that those other, cheaper contractors just don't have.
Alois Roofing specializes at providing commercial roofing services, including complete roofing replacements. We can replace and install all different types of roofing systems, from green roofing to EPDM roofing. Our teams each specialize in a different step of the reroofing process, so you're guaranteed to get a high-quality roofing system quickly. Don't just take our word for it though - check out our Project Portfolio to get an idea of the service and roofing quality you get when you choose to hire Alois.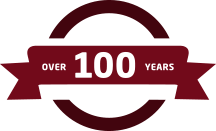 Over 100 years of Experience
Combined in Commerical Roofing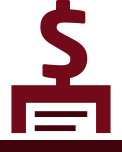 Low Price Bids
We Bid All Projects at Our Lowest Possible Price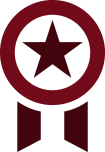 Quality Workmanship
No Subcontractors, Ever

Constant Communication
From A Single, Dedicated Point of Contact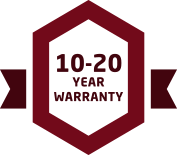 10-20 Years Warranty
On Most Installations & Materials
How much will a commercial roofing replacement cost?
The true cost of commercial roofing replacements is impossible to determine using an online calculator. The cost depends on a large number of variables like the severity of the damage, the types of your current and replacement roofing systems or even how difficult your roof will be to work on. The only way to get an accurate quote is from an expert that specializes in commercial roofing.
Contact us and we'll get you a free quote for your commercial roofing replacement.
Commercial Roof Replacement from Alois Roofing & Sheet Metal
Alois Roofing and Sheet Metal only hires experienced tradesmen to ensure the workmanship of each job we undertake is done with quality. We understand a commercial roofing replacement can be a costly project - quality, durable materials are essential to the longevity of a commercial roof to take on years of Wisconsin weather without giving. Trust Alois Roofing and Sheet Metal to provide the best materials and get the job done right.
We also provide roofing solutions from Milwaukee to Madison including: