Gutters & Downspouts
The best sheet metal services in Southeast Wisconsin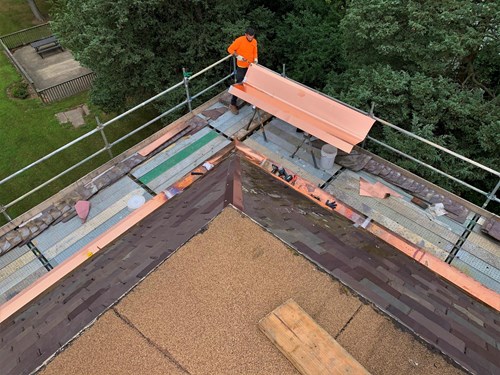 Our roofing design & installation specialists are the best in Wisconsin. Our efficient service guarantees the best gutter installation or repair job in the least amount of time, with as little disruption to your business as possible. Whether you're a new construction or remodeling your building, we'll work with you to produce the best design to meet your needs.
The benefits of sheet metal gutters and downspouts from Alois Roofing are:
Protects the roof from extreme weather & debris
Keeps soil around building from eroding
Prevents interior flooding
Avoid foundational problems
We also provide sheet metal construction for:
Contact Alois Roofing for a free quote or to learn more about our metal gutter services.