Commercial Roofing Contractors for Madison, WI
Top-Rated Madison Commercial Roofing Company
Alois Roofing & Sheet Metal knows what it takes to provide roofing services to all the best industries in Madison and all surrounding areas. With over a century of experience between us, we pride ourselves on providing the highest quality craftsmanship for every commercial roof replacement project. Backed by full manufacturer warranties, we're the most trusted roofer in Dane County.
Get an Estimate or See Our Work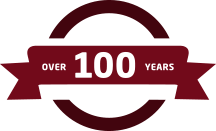 Over 100 years of Experience
Combined in Commerical Roofing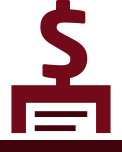 Low Price Bids
We Bid All Projects at Our Lowest Possible Price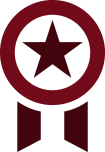 Quality Workmanship
No Subcontractors, Ever

Constant Communication
From A Single, Dedicated Point of Contact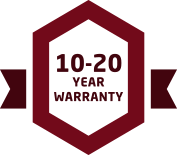 10-20 Years Warranty
On Most Installations & Materials
Our Madison Roof Services Include:
Learn more about the commercial roofing services we offer throughout southeast Wisconsin.
Madison Roofing Services for Commercial & Industrial Buildings
All Alois Roofing crews specialize in one step of the process of roofing installation, maintenance, reparation, or replacement. Teams are composed entirely of contractors with extensive training and experience with all different types of roofing systems. You won't be able to find roofing contractors near Madison, WI that can provide quality or value that can compete with Alois Roofing. Contact us today to get more information or a free quote on your roofing project.
Our comprehensive roofing services make us the one-stop shop for all commercial & industrial roofing needs for all different types of roofing systems.
Kristina Segedi

"I've used The tradesmen from Alois for years. They've done everything from sheet metal repairs to full tear off and roof replacement for our flower shops. The guys always communicate well with us every step of the way. The results are always phenomenal. I'm always so happy with their work it's professional and they do a great job of leaving the job cleaner than they found it. Those extra little details don't go unnoticed and are greatly appreciated. I highly recommend. Great group of hard working, detail orientated, pride in their work crew. You won't be disappointed."
Roofing Installation
We understand that the bottom line is the primary deciding factor for most commercial & industrial companies when choosing who to hire to install their new roofing system. While going with whoever made the lowest bid may seem appealing at first, you should always take into consideration the company's track record and level of experience. "You get what you pay for" applies heavily to roofing companies, and chances are these companies will be comprised of contractors that don't have proper/sufficient training or experience. When properly installed and maintained, commercial & industrial roofing systems can last for several decades before needing to be replaced. Improperly installed, they can quickly compromise the structural integrity of your entire roofing system, leading to costly repairs or even full replacements well before your roof's time should be up.
Get the job done right the first time by hiring Alois Roofing. Find out more about our expert commercial roofing installation services or contact us today to get a free estimate on your project.
Roofing Maintenance
Alois Roofing offers comprehensive preventative maintenance services for commercial and industrial roofing systems in Madison, WI. Our experts will work with you to minimize disruptions and prevent costly water damage, roof repairs, or replacements. Our maintenance crews are knowledgeable in all roof types and excel at finding even hard-to-detect leaks.
Our services include full inspections, debris removal, and (as necessary) roof cleaning. Trust the professionals at Alois Roofing to keep your roof in top condition and avoid costly repairs. Keywords: roof repair, Madison, WI, preventative maintenance, commercial roofing, industrial roofing.
Learn more about our maintenance services for commercial roofing systems here or contact us to schedule your roofing maintenance.
Roofing Repairs
Whether your roofing system hasn't been receiving routine maintenance services or was damaged by a storm or the harsh Wisconsin weather, we have you covered. Our contractors have the training and experience to spot and repair leaks or other potential weaknesses in the system before they are able to cause considerable damage to the rest of the property. Contact us for a free estimate on your roofing repairs or to find out more about how our commercial roofing repair service could benefit your company.
Roofing Replacements
The experts at Alois Roofing can replace any commercial property's roofing system, whether it needs to be replaced because of damage, improper installation or age. We can work with, remove and install all different kinds of roofing systems, from TPO to even green roofing. With quality and value like ours, other roofing companies just can't compete. Find out more about the commercial roofing replacement services available from Alois Roofing or contact us to get a free quote on your project.
Roofing replacements Get a Free Estimate
Madison, WI's Commercial Roofing Contractors
Our customers know that when they choose Alois for their commercial roof installation in Madison, we'll get the job done quickly & efficiently. We do our job well so you can continue doing yours with minimal disturbances. Contact Alois Roofing & Sheet Metal commercial roof repair contractors for the highest standard in commercial roofing contractors.
Alois Roofing supports the following commercial roofing styles in Madison, Wisconsin: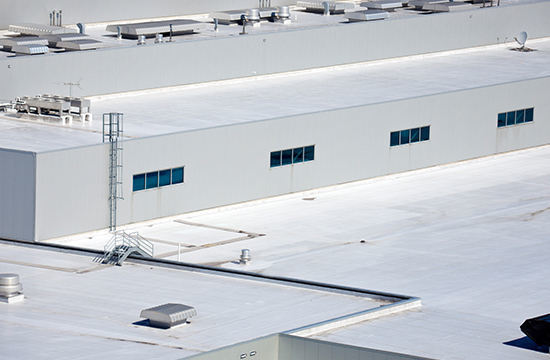 • Single ply, thermoplastic polyolefin
• Excellent resistance to damage
• Requires little maintenance
• Environment and budget-friendly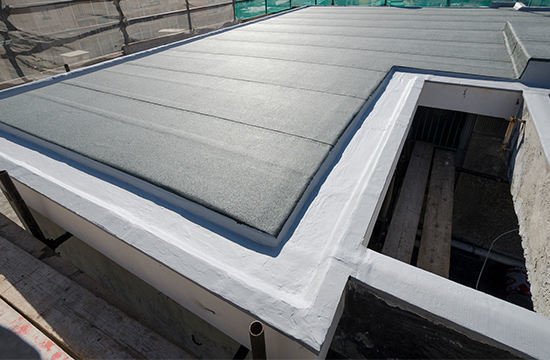 • Infused asphalt roofing membrane
• Rubber-like elastic properties
• Can expand and contract with temperature changes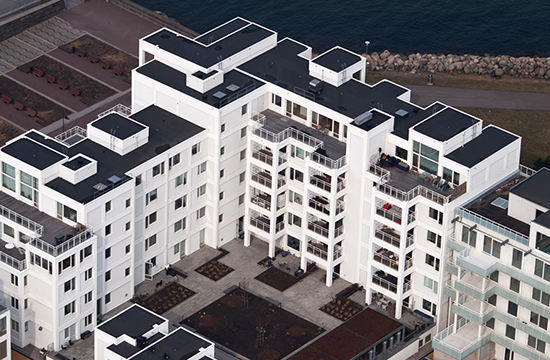 • Single-ply, synthetic rubber
• Commonly used for low-slope roof
• Easy installation with minimal maintenance
• Weighs less & costs less than other single-ply systems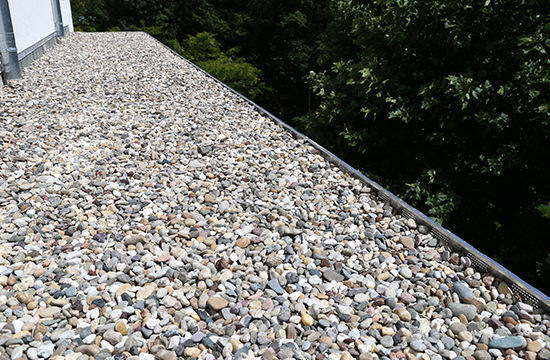 • Alternating layers of bitumen and reinforcing fabrics
• Covered with gravel (or another aggregate)
• Excellent waterproofing
• Withstands wear and tear well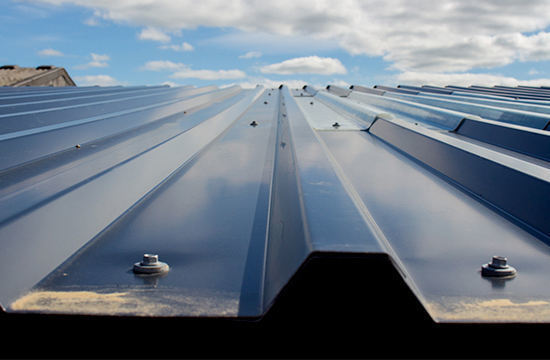 • Can be installed directly over an existing roof
• Long service life
• Virtually no maintenance required
• Not for roofs requiring foot traffic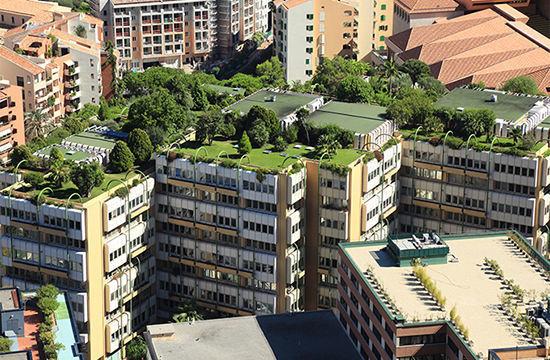 • Eco-conscious and visually unique
• Can increase property values
• Can lower energy costs & manage flooding
• May be eligible for subsidies & tax credits
Expert Soffit Installation in Madison from Alois Roofing
At Alois Roofing, we understand that a well-maintained home not only looks stunning but also ensures comfort and longevity. That's why we take pride in offering top-notch soffit installation services in Madison to protect and enhance your home's exterior.
Soffits are a crucial component of your home's roofing system. They provide essential ventilation and protect your property from the elements, making them an integral part of maintaining a safe and energy-efficient home. Our experienced team at Alois Roofing specializes in seamless soffit installations that not only serve their functional purpose but also elevate your home's curb appeal.
When you choose Alois Roofing for your Madison soffit installation, you're choosing quality, professionalism, and excellence.
We can help you build your business. Contact our Madison soffit installers today!