Elite Residential Roofing Services
Get Roof Repair and Installation Services for Your Southeast Wisconsin Home
Although we mostly work on commercial properties, we do take on residential roofing jobs. Most of our residential work is for large homes, which many smaller residential roofing companies are ill-prepared to handle. Our extensive experience with slate, tile and dimensional shingles also makes us an excellent choice for home builders specializing in high-end homes, as well as for restoration work on historic buildings and churches.
We have years of experience repairing, replacing, and installing roofing on luxury homes. Check out our past work to and see our best projects!

We are also capable of fitting your luxury home with high-grade architectural sheet metal for:
Flat Roof Repair, Construction, and Installation for Wisconsin Residences
Not all residential roofs are made the same, and flat roofs have become increasingly common in urban residences since they provide homeowners with an outdoor area. However, there are several cons to flat roofing since it's prone to damage and needs repairs more often. The residential roofing experts at Alois Roofing have extensive experience with flat roofing, and we are the best choice for flat roof homeowners throughout southeast Wisconsin.
Materials commonly used for flat roofing include:
Trust Alois for Your Luxury Home Roofing Repairs and Installation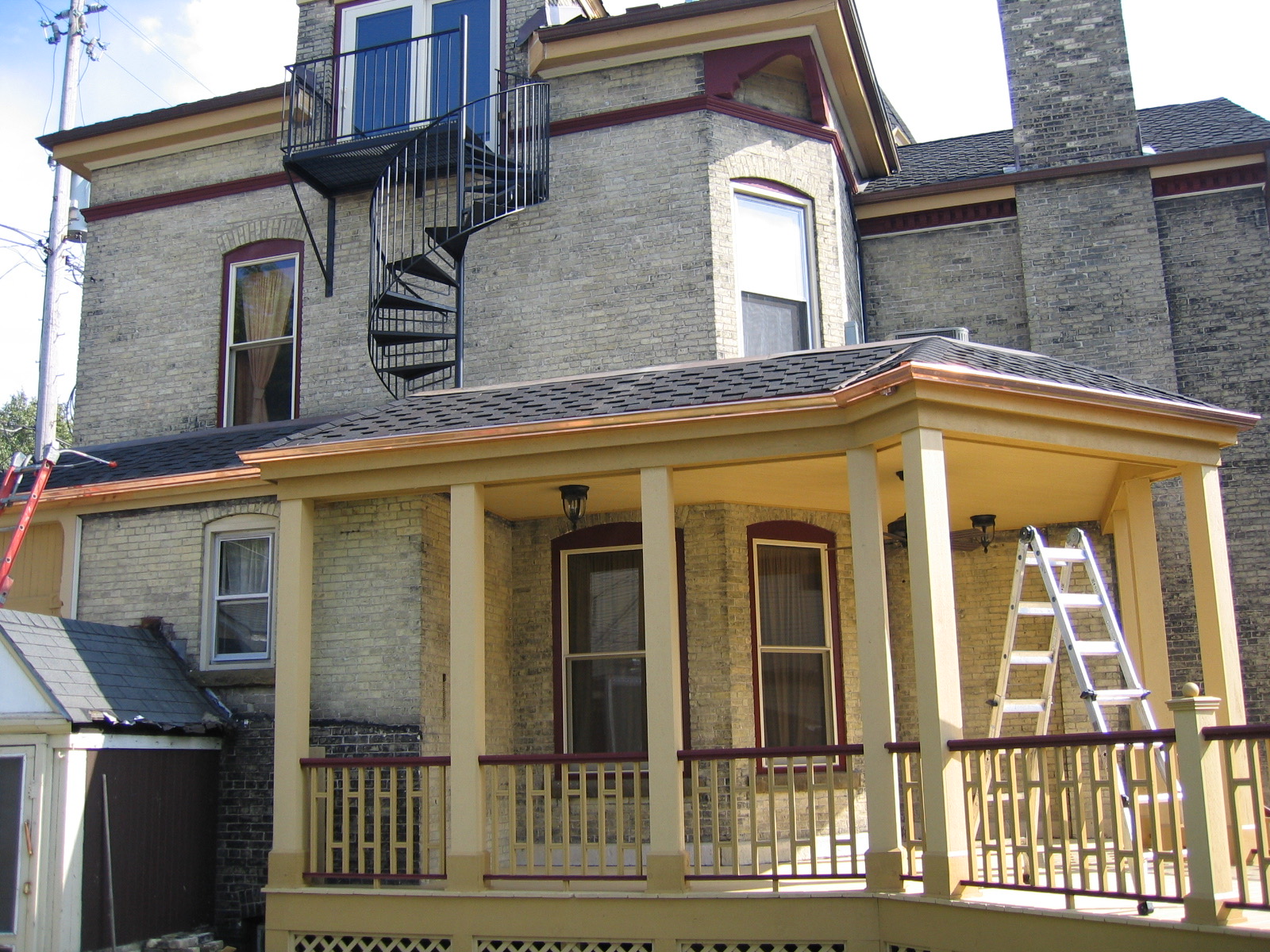 In addition to skilled tradesmen, we have the cranes and other heavy equipment necessary for working at height on steeply sloped roofs. Our past work speaks for itself, Alois Roofing is extremely capable of constructing a beautiful and durable roofing system for your home. Whether you are a homeowner looking into a roof replacement or a home builder looking for a roofing contractor you can count on for high-quality workmanship, we welcome the opportunity to quote your job.