Residential Metal Roofers In Southeast Wisconsin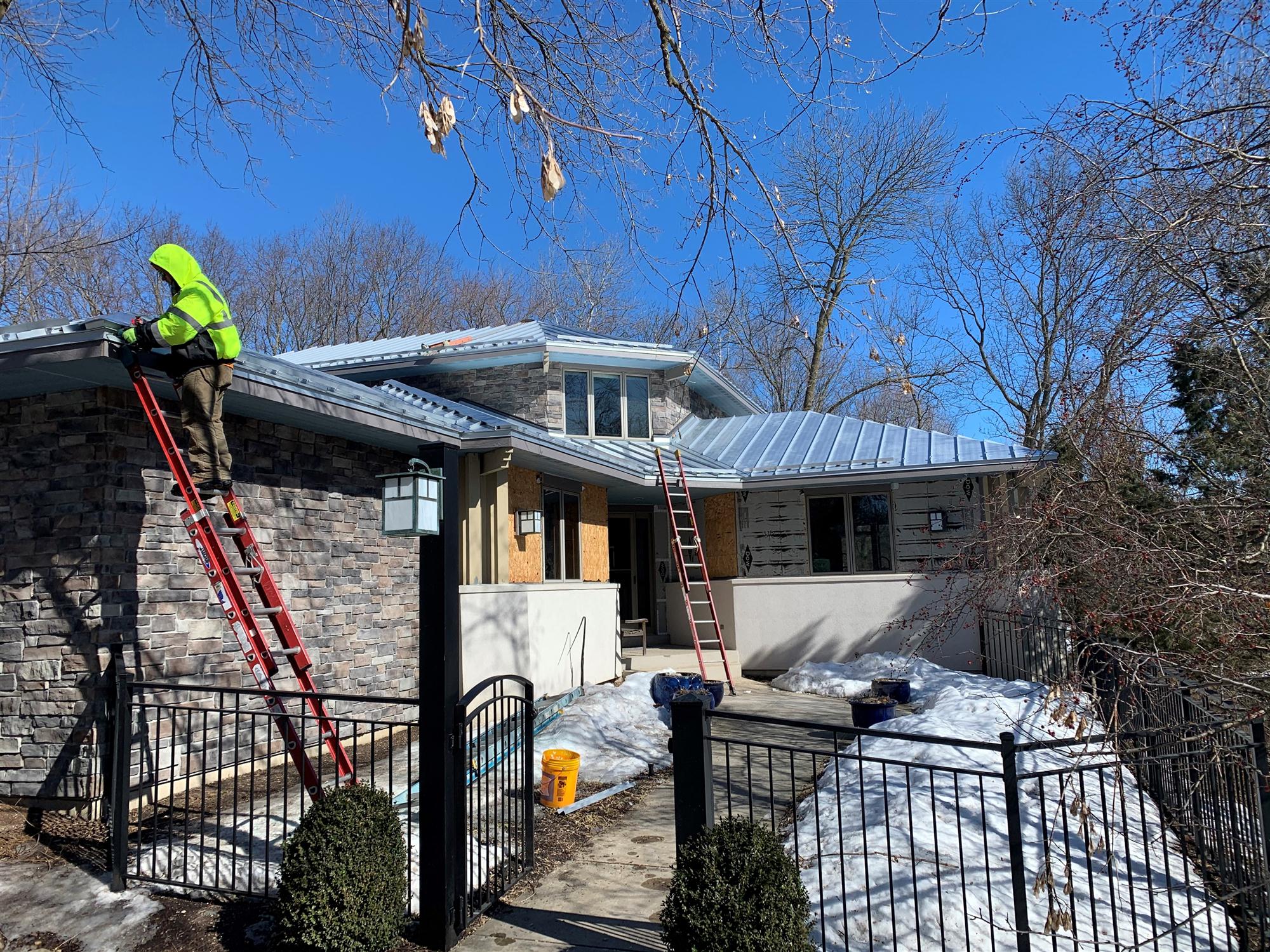 Metal roofs are some of the most versatile systems on the market today. Perfect for modern homes, farmhouses or any other type of home, Alois Roofing metal roofs will make your home stand out. Choose from our wide range of colors that will fit the style or design your home requires. When customers choose Alois to install their metal roof it is guaranteed to exceed expectations.
The Benefits Of An Alois Metal Roof
For over 30 years Alois Roofing has been providing customers with the best roofs made from top-of-the-line materials. Metal roofs provide homeowners with unmatched protection, durability and visual aesthetics. All of our metal roofs are also 100% environmentally friendly. This means that they are made from recycled materials, are completely recyclable when being replaced and no harmful chemicals are used in installation, repairs or replacements.
Some other benefits of Alois Roofing metal roofs include:
One of the longest service lives of any roofing material

Highly resistant to fire, rain, wind and snow

Wide variety of colors and styles to choose from

Energy efficient in both summers and winters

Low maintenance and easy to clean
Alois Roofing has been an industry leader for countless years. Every roof that we install is completed with the highest standards of craftsmanship and quality that other roofing companies cant provide. When customers choose Alois for their new metal roofs we treat you like family and walk you through every step of the process from choosing the right color/style to creating a custom installation plan that fits your needs.
Take a look through our project portfolio to see some of the metal roofs we have worked on in the past and what an Alois Roofing metal roof installation can do for your home.
Top Rated Residential Roofing Services in Milwaukee
Southeast Wisconsin homeowners trust Alois when it comes to working on their roofs. This is all due to our specialized teams of expert roofers who are trained in specific roofing materials to ensure your home is only being worked on by the best in the industry. When customers choose Alois Roofing for their new roof installation or repair, they know the finished product will exceed expectations and provide their home with complete protection for years to come.
Alois Roofing doesn't only install, repair and replace slate roofs. Some other areas of your home we can provide roofing services for include:
Contact Alois Roofing for a free quote or to learn more about metal roofing systems.