Firestone Roofing Systems from Alois Roofing
Commercial Roofing Made by the Best in Wisconsin
Firestone Building Products is a leading manufacturer of high-performing Roofing Systems for commercial, industrial, and residential roofing applications. Since 1980, Firestone Roofing Systems have been installed on hundreds of thousands of roofs worldwide, and Alois Roofing provides full-service Firestone roofing solutions to general contractors, architects, and property management companies throughout southern Wisconsin.

Firestone provides a durable and reliable solution for commercial and industrial roofing applications, including:
EPDM – this roofing membrane is a popular choice for both new construction and re-roofing, with an estimated 20 billion square feet of it covering the roofs of commercial buildings throughout the US.
Thermoplastic Polyolefin (TPO) – this roofing material is one of the most popular commercial roofing options. It's inherently more flexible than thermoset membranes and offers the advantage of being reheated, softened, and shaped to any size or shape that best fits your commercial building.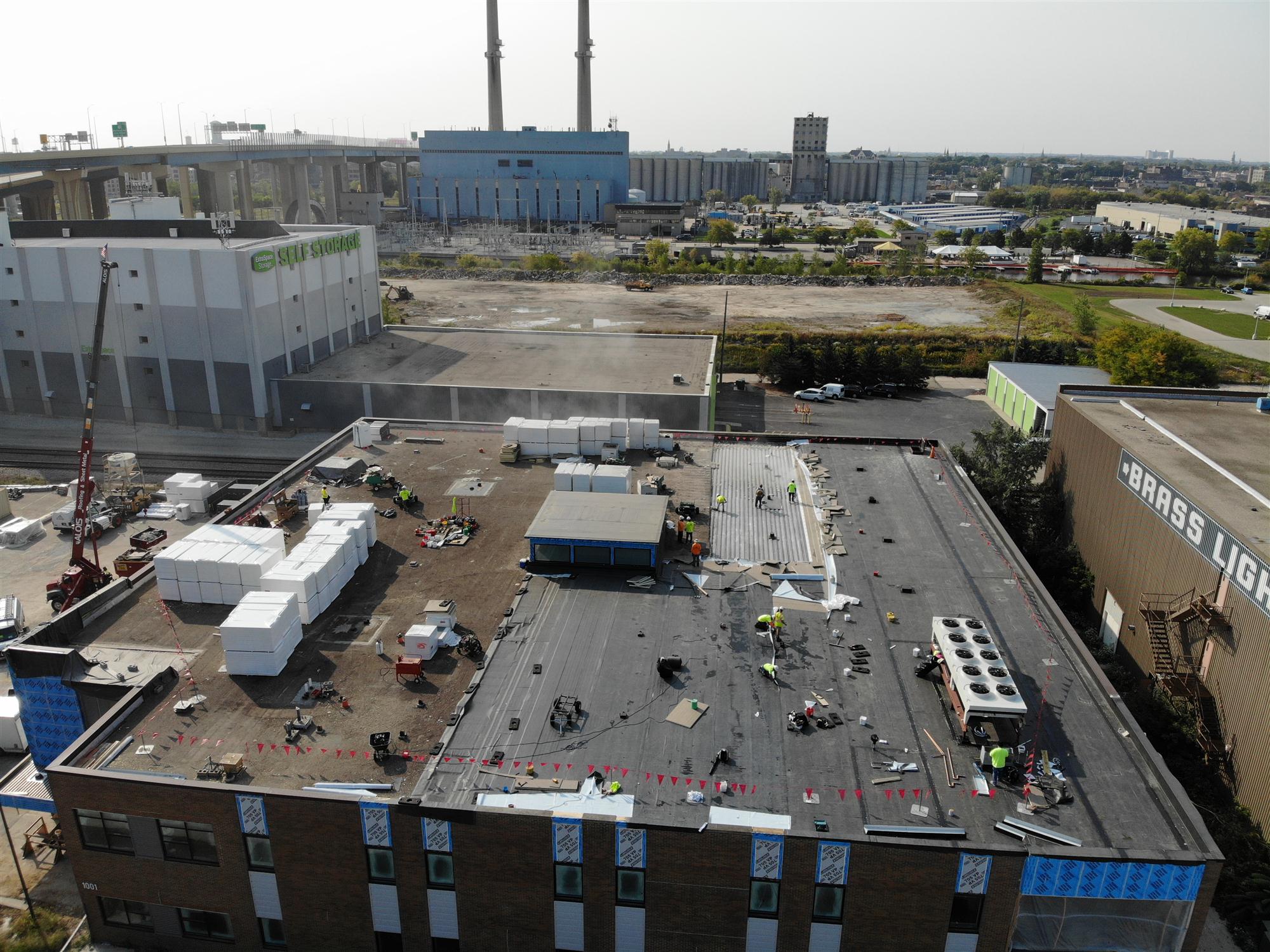 Firestone Roofing Systems for Wisconsin Commercial Properties
The longevity of a roof depends upon the quality of the materials and the skill of those installing it, which is why the experts at Alois Roofing use Firestone Roofing Systems for all our commercial building projects.
Whether working with asphalt, custom fabricated sheet metal, designer shingles, tile, or slate, our goal is always the same: Firestone roofing that stands the test of time.